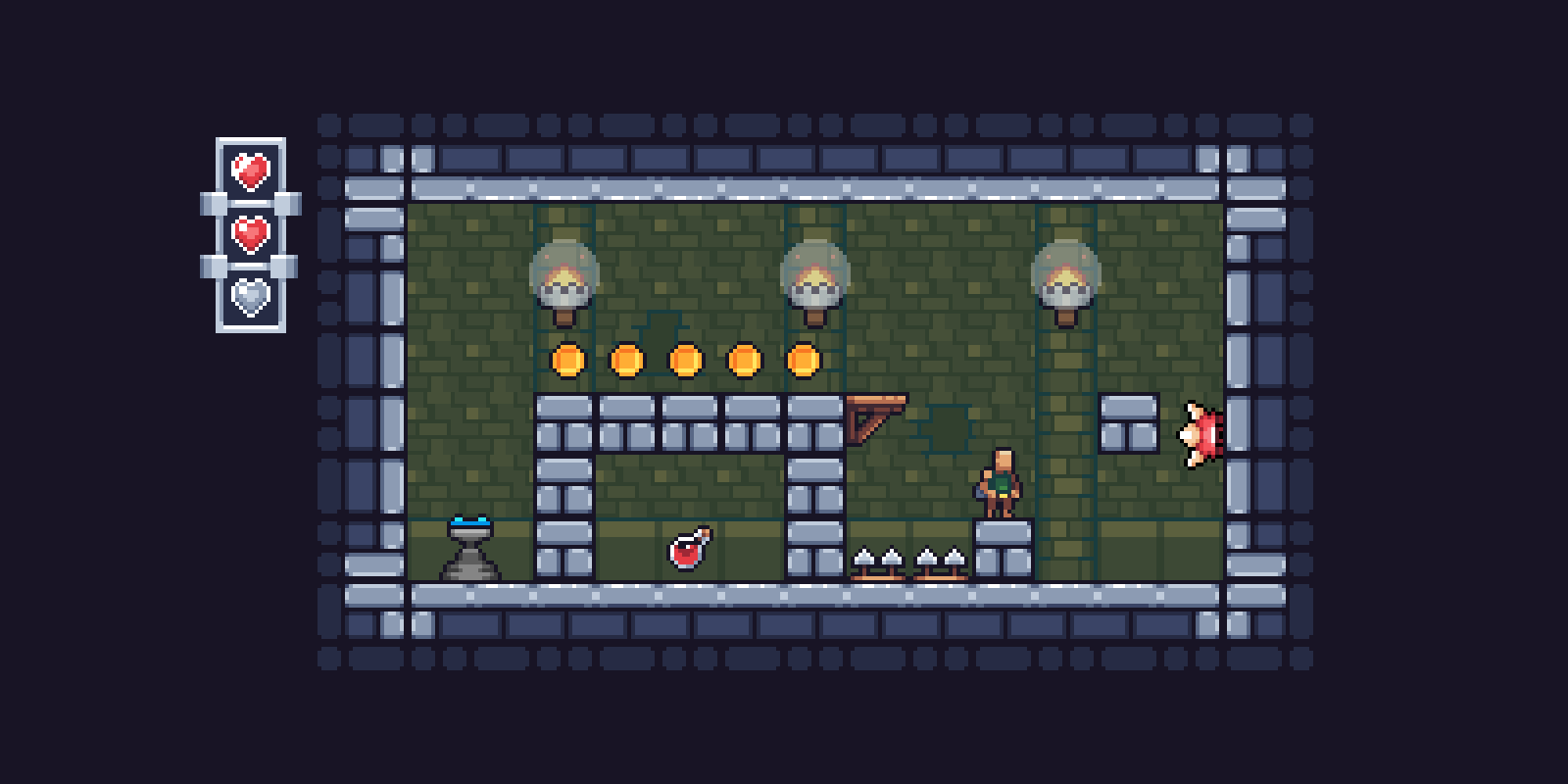 Pixel Platformer Asset Pack
A downloadable asset pack
Get this asset pack and 6 more for $50.00 USD
View bundle
This pixel platformer asset pack is a collection of tile maps, sprites and animations great for any game developer to create there very own game. This asset pack will develop over time and we will continue to add all new tile maps, animations and sprites over time. Please feel free to leave comments and requests.

Included in the asset pack
Full tilemaps for making any kind of platformer
Worm and wall crab enemy sprites with idle, move and death animations
Knight and Goblin enemy sprites with run, idle, attack and death anims.
Collectable coin and gem sprites with full pick up and spin animation.
Main character sprite with idle, run, 3 attack anims, wall slide, jump, push and pull, ledge grab, crouch, ladder climb, death and dash anims.
Permission
All art provided by this asset pack is for personal and commercial use.You cannot redistribute this asset pack and credit is appreciated but not necessary.
Update 1.1 - 1.2
Shopkeeper sprite with anims and tileset of shop with random items
Skeleton sprite with attack, idle, run anims.
Monk and Spearman characters with full anims like the main character so can be used as a player sprite or enemy sprite.
Pet dog a pug companion with run and idle anims.
A megaman style tilemap
Update 1.3
This new update includes a new forest tilemap with two new enemy sprites with full anims (mushroom creature and spitting plant)
Purchase
Get this asset pack and 6 more for $50.00 USD
View bundle
In order to download this asset pack you must purchase it at or above the minimum price of $10 USD. You will get access to the following files:
Pixel Platformer Asset Pack.zip
565 kB